watch the video of the open debate
Panelists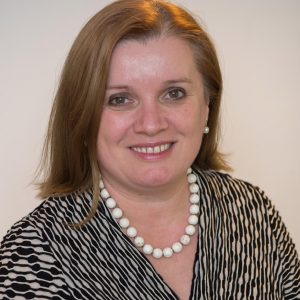 Diana Andone (University of Timisoara)
is the Director of the eLearning Center of Politehnica University of Timisoara, Romania, responsible for planning and implementing eLearning and the online learning technologies thorough the university award winning Virtual Campus CVUPT. She is also associate professor at the Politehnica University of Timisoara, Romania, in the area of multimedia, interactive and web technologies. She has an extensive research experience with intense publication (over 17 books, 80 research papers, 11 Best paper Awards) and more then 30 research and educational projects. She is passionate about the ubiquitous access to technologies and how they can be used to improve people's life. She actively promotes the use of OERs, MOOCs and the open education principles, by acting in international associations EDEN, IEEE and actively supporting the local start-up movement.

   Fernando Delgado (Director School Cluster José Estêvão at Aveiro)
"Reorganize teachers' and staff's work model to remote way (teamwork and distance relationships between staff, teachers and parents). Tackle with the challenge of distance learning in the schools: conceptualization, technology, practices, teaching, learning and evaluation/assessment."
is the Director of the Cluster of the Schools. He has a degree in Math, he is a Math teacher, but he also has a specialization in school direction and leadership, ICT. He also developed his career with the adult lifelong education. He has a large and diverse experience of working in the schools' direction and also with the teachers' lifelong development. He is a trainee teacher in non-formal education in programs for children, youth and adults. He has developed lots of national and regional projects amongst schools with the partnership of the Town Halls and other Associations; he has a rich experience developing national and international projects. He has been invited to participate in different conferences inside and outside our country representing not only our cluster of schools, but also the national directors. He has got skills in planning, organizing and management fields. These last years he has changed the way of assessment of the students in the Cluster of schools with the collaboration of the pedagogical department of the Cluster of schools. He also has enhanced innovative ways of teaching.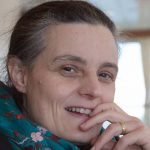 Monica Divitini (NTNU)
"I'm interested in lessons learned about the role of synchronous and asynchronous online activities in promoting participation and engagement in learning ecosystems and how they might transfer across national contexts"
is professor of Cooperation Technology at the department of Computer Science, Norwegian University of Science and Technology. She is currently a member of the management team of the Norwegian Center for Excellence in IT Education (https://www.ntnu.edu/excited), with responsibility for activities towards pre-university education. Her research interests are in the area of design and use of cooperative technology in knowledge intensive contexts. More recently she started working on how to introduce informatics in schools in an engaging and creative way, in particularly considering the current gender gap.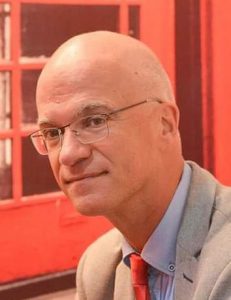 Nic Nistor (Ludwig-Maximilians-Universität München)
"We have been doing research on online teaching and learning for at least 25 years. However, many teachers, faculty, professors, educational institutions still prefer the good old-fashioned way to teach. The Corona pandemic might be our chance to update teaching."
has an initial background in electrical engineering, which he studied at the University "Politehnica" of Bucharest. He holds a PhD in educational sciences from the Ludwig-Maximilians-Universität München, Germany, Faculty of Psychology and Educational Sciences, where he now serves as a professor. At the same time, he is an associate editor of the Elsevier journal "Computers in Human Behavior".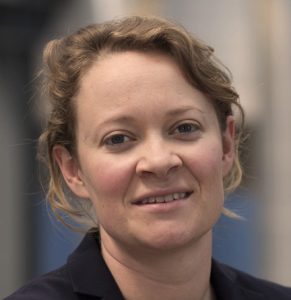 Rebecca Price (Delft University of Technology)
"When did we allow learning to be confused with productivity? When did we stop asking our students if they were 'OK'? One positive legacy of Covid-19 can be the renewal of design education to build resilient and healthy young people."
is an Assistant Professor of Transition Design at the Faculty of Industrial Design Engineering at Delft University of Technology. Based in the department of Design, Organisation and Strategy, Rebecca investigates how design can advance sectors and industries through multi-levelled and networked innovation. Her work increasingly explores the intersection between the design of socio-technical systems and transitions theory to consider new methodological opportunities.
   Albert Sangrà Morer (Universitat Oberta de Catalunya)
"the current situation has shown: a) an increase of individual awareness on the way everyone learns, as well as an evidence that the current training systems and professional development for the integration of ICT s in Education didn't work; b) the digital divide can be shortened; c) further research and initiatives could explore the potential of two continuums for the sake of new ways of learning and education: the formal-informal continuum and the in-presence-online continuum, as ways to raise more and different learning opportunities for people facing further crisis in the world"
Director for the UNESCO Chair in Education and Technology for Social Change. Full Professor at the Open University of Catalonia, Department of Psychology and Education, and researcher at the Edul@b research group. Ph.D. (Europaeus) in Education (Universitat Rovira i Virgili, Spain).
His main areas of research are the uses of ICT in education and training and in particular, policies, organization, management and leadership in the implementation of online education (e-learning) and the guarantee of its quality, as well as the professional development for online education.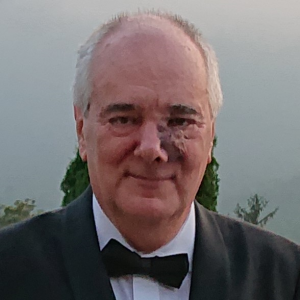 Stefan Trausan-Matu (University Politehnica of Bucharest)
"The COVID-19 pandemic restrictions forced the adoption and the usage of new technologies, even for skeptical teachers and administrative staff. This new context revealed some features that previously got less importance, mainly related to identity, corporeality, and presence, which affect how classes, laboratory work, and other meetings occur." 
PhD is full Professor and senior researcher at the Institute of Artificial Intelligence of the Romanian Academy. He was a Fulbright post-doc at Drexel University, Philadelphia, PA, USA and visiting professor at Universities of Nantes, Lyon, Toulouse, and Grenoble in France. Prof. Trausan-Matu was a pioneer in Romania in the research of Artificial Intelligence, Discourse Analysis in Chat Conversations, e-Learning, Object-Oriented Systems, and Expert Systems. Now, his research interests are at the confluence of Artificial Intelligence, Computational Linguistics, Discourse Analysis, e-Learning, Knowledge Construction, Social Web, Philosophy, Hermeneutics, and Music. He have introduced the Polyphonic Model and Analysis Methodology for discourse, collaboration, learning, and creativity, for which he was awarded the Romanian Academy "Mihai Draganescu" Award. He has authored or edited 23 books, authored 48 book chapters and more than 450 peer-reviewed papers, was the Director of many research projects funded by the European Union or Romania, and participated to the program or organizing committee of many international conferences others.
Panel coordinator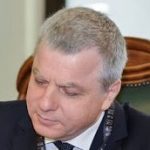 Carlo Giovannella (ASLERD and University of Rome Tor Vergata)
"… and now co-design, co-plan, co-transform and empower;
the worst that could happen is to lose the opportunity provided by such a disruptive event to rethink and make smarter learning ecosystems that have been designed more than two centuries ago for the needs of the society of that time"
Graduated in Physics, he worked long time on complex systems. Nowadays can be considered a 'Designer for the experience': expert in the technology-enhanced learning, interaction design, computer-mediated communication, design and management of processes, process and product innovation. Since 2015 is the President of ASLERD (Association for Smart Learning Ecosystems and Regional Development). He is the scientific editor of IxD&A journal.
On occasion ASLERD, as association, is guest editing an IxD&A Journal special issue on:
'Learning and learning ecosystems in the time of Covid-19'
the call for paper is now open for submissions -> call for papers