PANEL 1
• Towards Learning Ecosystems Based on Competences: the promise of the micro-credentials
June 25 – h: 11:00
(preliminary list – to be integrated soon with additional confirmed panelists  …)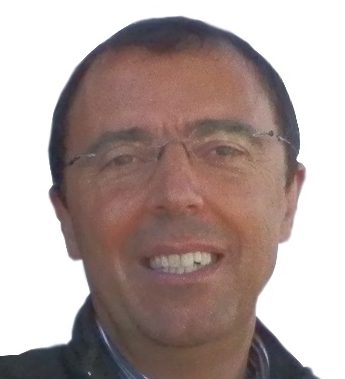 Carlos Alves (HFA, SA – Administrator)
is an Electronics and Telecommunications Engineer from the University of Aveiro, with a specialization in Quality Engineering. He started his professional activities in 1986, in Águeda, and now divides his time by several companies of which he is a manager. With over 30 years of experience in electronics, he has been involved in numerous technological projects, first in the development area and, later, as a top manager.
He is a member of the governing bodies of various associations in the areas of technology, social and civic reflection,
He is a member of the Board of the School of Technology and Management of Águeda, and of the Department of Electronics, Telecommunications and Informatics of the University of Aveiro.
He is the UN Ambassador for the UN Sustainable Development Goals-SDGs.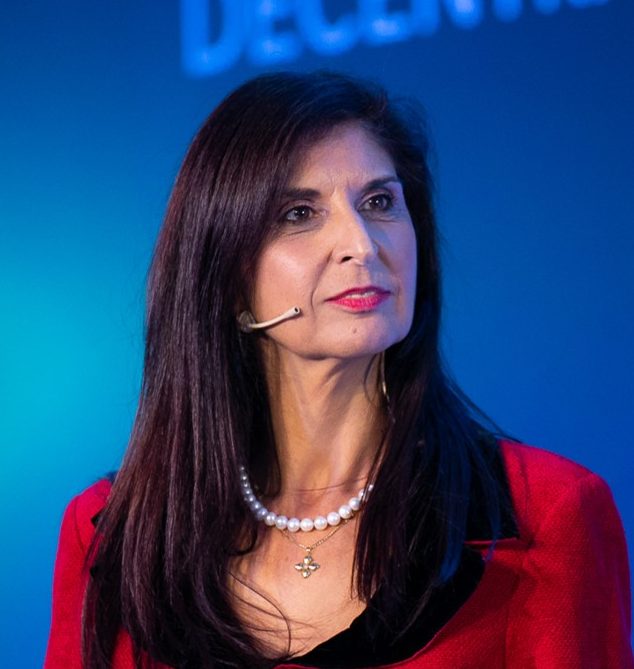 Soulla Louca ((IFF – University of Nicosia)
is a professor in the newly founded Department of Digital Innovation as well as a Director at the Institute For the Future (IFF) at the University of Nicosia. She was nominated by LATTICE80 in partnership with Miss Kaya as one of the top 100 women in Fintech for 2019. With a background in Computer Science, she is one of the first academics to get involved in blockchain technologies (2014) when she assumed the responsibility of the Blockchain Initiative at the University of Nicosia. The Blockchain Initiative (renamed later to Institute For the Future) has designed and developed the first MSc worldwide in Digital Currency, the technology for publishing academic certificates on the blockchain (http://block.co/). She is leading the DLT4ALL consortium, an Erasmus+ project on designing and developing material on Decentralized Ledgers and also leads the team at IFF for the design and development of a decentralized platform for social networks for trancing fake news for the H2020 project EUNOMIA. She is active in organizing or co-organizing tech events including the Decentralized series (www.decentralized.com) as well as in research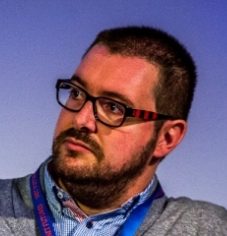 Alexander Mikroyannidis (KMI – Open University – UK)
is a Research Fellow in the Knowledge Media Institute of The Open University, UK. He holds a Ph.D. in Informatics from Manchester Business School, an M.Phil. in Computation from the University of Manchester Institute of Science and Technology (UMIST), and a B.Eng. in Electrical and Computer Engineering from the University of Patras, Greece.
He has more than 10 years of research experience in the field of Technology-Enhanced Learning and specifically in personalised learning, self-regulated learning, lifelong learning, open educational resources and rich interactive learning materials, as well as applications of blockchain technology in education. He is the author of over 100 articles that have been published in peer-reviewed journals, conferences and books.
He has been awarded and worked on a wide range of European and nationally funded research projects, including QualiChain, DEL4ALL, OpenLang Network, Open Networking Lab, Institute of Coding, SlideWiki, EDSA, HUB4NGI, FORGE, weSPOT, EUCLID, ROLE, OpenScout, CASPAR, and PARMENIDES. He is currently leading a pilot for facilitating lifelong learning using blockchain technologies, in the context of the QualiChain Horizon 2020 project. In particular, he is in charge of deploying and evaluating decentralised education and employment qualifications with learners and educators within various lifelong learning contexts.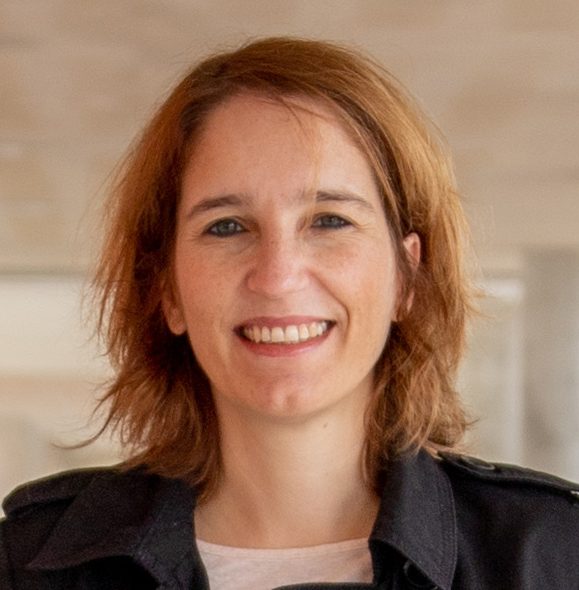 Sandra Soares (Dep. of Education and Psychology, Univ. of Aveiro)
Ph.D. in Psychology, by the Karolinska Institute, she is currently UA's Pro-Rector, leading the University in pedagogical innovation, engaged learning and internationalization. The main objectives of her mandate are to promote the diversification of academic offerings, to reinvent learning spaces, to improve teaching practices, to encourage the full development of students and to foster their interculturalism, interdisciplinarity, innovation and social accountability. She is involved in several European projects that aim to foster innovations in teaching and learning in higher education, namely the European Universities initiative.  In her area of expertise, she has internationally recognized research and has published around 70 papers in international journals, served as reviewer in many leading journals in Psychology and Neuroscience (e.g., Cerebral Cortex, Neuroscience and Biobehavioral Reviews, Scientific Reports, Emotion), has been involved in several funded research projects and is the coordinator of Emo|SensesLab, at the University of Aveiro.
PANEL 2
• Smart Learning Ecosystems as Engine of the "new normality"
June 25 – h: 15:00
in addition to Inger Birkeland (University of South-Eastern Norway) and Sébastien Turbot (eko6 and WISE research fellow)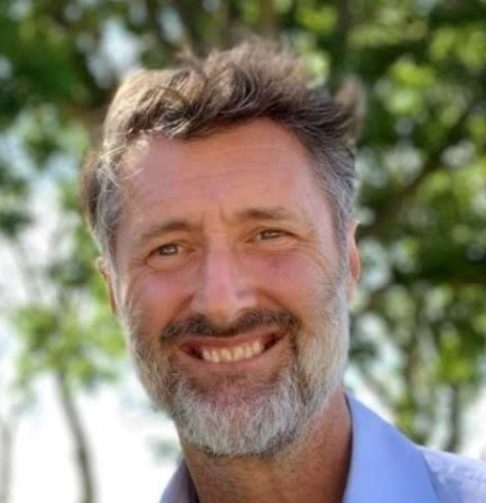 Ross Hall (Jacobs Foundation)
is Co-Lead of the Learning Societies Portfolio for the Jacobs Foundation, with the aim of modelling approaches to creating learning ecosystems which are adapting to variability in learning and enabling every child to learn to thrive together.
He is also co-founder of the Weaving Lab, a global community who are aiming to advance the practice and profession of 'weaving learning ecosystems' in which everyone learns to thrive together.
He incubated The Weaving Lab while leading Ashoka's global education strategy for 5 years.
Before that, he designed the Learner Guide & Better World Programmes with Camfed, empowering 500,000 young people across Zimbabwe and Tanzania to be well and do well.
This extended the Education for Economic and Social Development project that he conceived with Pearson, using it to evaluate the effectiveness of education systems internationally.
Before joining Pearson, Ross spent 15 years designing and launching 20 businesses on 5 continents.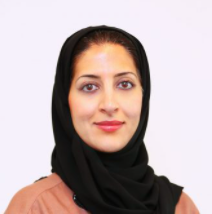 Ameena Hussain (WISE Foundation)
She is the Chief Curator and Director of Programs at the World Innovation Summit for Education (WISE). In her current role, she leads the delivery of the WISE Global Summit and WISE programs; including the WISE Prize for Education, WISE Awards, WISE Accelerator, WISE Learners' Voice and WISE Emerging Leaders. Since joining Qatar Foundation in 2006 as one of the original members of the Education Division, Ameena played a key role in establishing student programs and services working closely with the higher education institutions in Education City. She previously served as the Director of Student Life at Hamad Bin Khalifa University, Doha. Before Qatar Foundation, Dr. Hussain worked in the Supreme Education Council as a teacher, then as an English Department Coordinator, and at Maersk Oil as a Senior HR Specialist. She holds a Doctorate in Global Education from the University of Southern California – Rossier School of Education, a Bachelor of Arts and Education in English Language and Literature from Qatar University, and a Diploma in Human Resources from the Chartered Institute for Personnel Development of the UK. Dr. Hussain has substantial experience in education innovation and leadership, content curation and program development.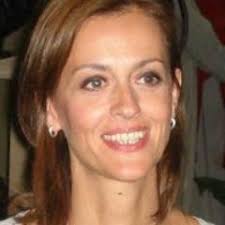 Patrizia Marti (University of Siena)
is Professor of Experience Design at the University of Siena and Visiting Professor at the Eindhoven University of Technology (NL). She is Director and Rector's delegate of Santa Chiara Fab Lab (www.scfablab.unisi.it) where she manages several participatory innovation projects with external partners.  Patrizia has an interdisciplinary background in design, philosophy and computing and a Ph.D. in Interaction Design. Her research activity concerns designing systems facing cultural, aesthetic and social issues through embodied experiences. She has been an invited keynote speaker at various international conferences. She has also been the editor for special issues of international journals.